Bounce Back From the Bye Week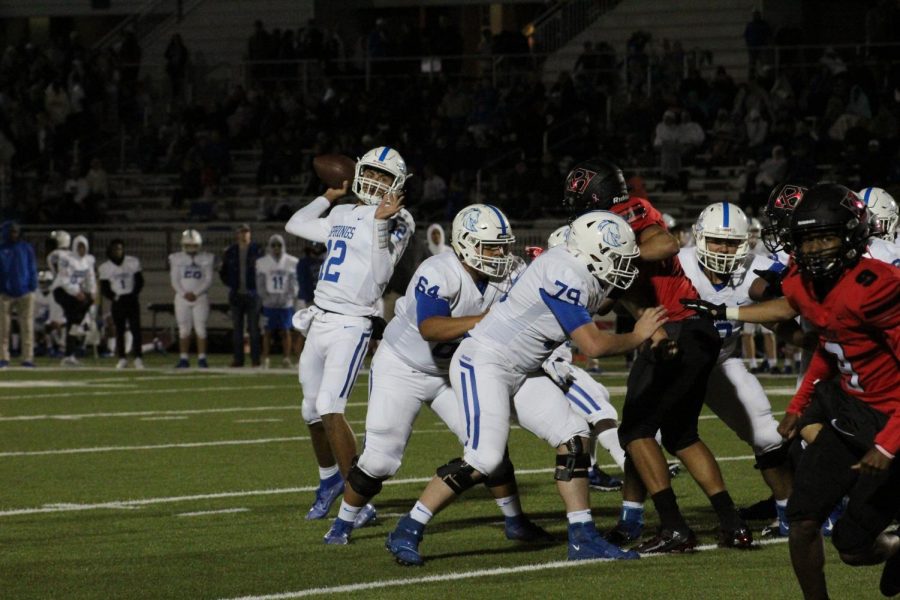 During the three month stretch of the Charger football season, one week slows down the weekly action.  After topping Clear Falls in the Homecoming district opener, the Chargers had an open week in their schedule.The bye week was capitalized on by daily practices and consistent conditioning, as to not lose any progress of the season.  The players reported to daily in school and out of school practices, refusing to take the week off.
"We kept up with regular practicing and preparation for the following week,"  junior linebacker Marc Gallardo said.  "We couldn't allow for other teams to get better and work harder than us, so we kept our focus and work ethic," Gallardo said.
The Chargers battled the Clear Brook Wolverines on October 11th as their first game back from the bye.
In a strong performance last Friday night, the Chargers toppled the Wolverines 52-3.  The game was played at Challenger Columbia Stadium where the theme was white-out.
Runningback Ky Woods carried for over 200 yards and scored five touchdowns to lead the Charger offense to an incredible lead.  Three interceptions by cornerback Kirk Collins also sealed a defensive domination.
The Chargers face the Dickinson Gators at home on Friday.