Anticipated Fashion Trends in 2021
The 90s and 2000s are back. Many are certain that throughout this new year, the trends that exploded during these two decades are going to come back. Even though some of these fashion trends are looked down upon now, people of this decade are somehow going to turn them around into something runway worthy. 
Places to find certain things twenty years ago were mostly in the newly opened shopping malls that became hits in the 80s. These malls include brands that almost every teenager is aware of now: Abercrombie, American Eagle, Aeropostale, Doc Martens, and the list goes on. These brands may hold assorted styles since it has been twenty years or so, but things are starting to make a comeback.  
Something that may scare some people are the comeback of low-rise jeans. The clothing was made into a phenomenon by the "It Girls" of the 2000s, making them a staple in the fashion industry during the late 90's and 2000's. They were worn on red carpets with the same "baby" tank tops that are also coming back into style with them. The combination of the two make for the most perfect 2000s look.  
Grunge from the late 1990s is also coming back in style. Platform boots and shoes along with dark, makeup call for black miniskirts and/or dark washed jeans. Teens nowadays tend to look for inspiration everywhere when it comes to looking for something new. Little did we know, our inspiration comes from our parents and their old closets.  
The saying, "style comes back every 20 years" has been proved many times before this year. But being even more observant, I have started to see outfits that are almost identical to the ones I remember seeing in 2000's chick flicks or on Pinterest. It is something natural that makes our parents even more proud every time a new fashion trend come back. It can even remind them of what they found cool as they were growing up.
About the Writer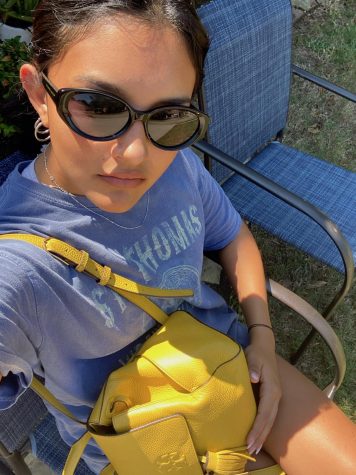 Carynn Alvarez, Staff Writer

Carynn Alvarez is a junior at Clear Springs High School who enjoys watching movies and baking while spending majority of her time at home.