The Issue at Hand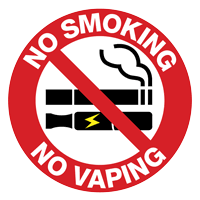 The drug and alcohol epidemic among minors is getting worse.  From e-cigs and vapes (JUULs for example) to the popularization of hard beverages (White Claws), high schoolers are among the most impacted audience of toxic substances.
Yet nothing palpable is being done.  Despite Red Ribbon Weeks and anti-alcohol propaganda plastered across the halls of school, the most trouble a typical student will ever face concerning possible drug use is absolutely nothing.
Unfortunately, it shouldn't come as a surprise to anyone that a sizable portion of the student body regularly uses vapes or consumes alcohol – with an even larger estimated portion of students having at least tried illegal substances during their high school experience.  It raises the question – what would happen if mandatory tests for alcohol/drug use were installed at Springs?  Would it be an invasion of students' privacy, or benefit the school community by discouraging illegal substance consumption at all?
The idea of mandatory substance testing isn't as far-fetched or radical as it may seem at first.  Courtesy of a New York Times article composed by Shannon Doyne, public school systems in Nebraska and Ohio have recently adopted the practice – with results to come soon.
It's anticipated that just the threat of mandatory drug/alcohol testing would frighten a solid amount of students from continuing to consume illegal substances, but only time will tell if the practice will become more adopted across the nation.
The illegal substance crisis is growing more and more noticed.  The negative effects of vaping and alcohol consumption are very real, and more needs to be done to ensure students' safety and prosperity.