Online Shopping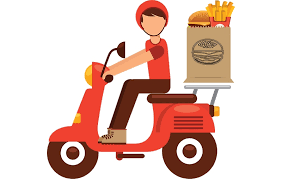 With the Coronavirus everywhere we go, it is becoming more and more difficult to leave our homes. Ever since we first started seeing COVID-19, online shopping has become more popular than ever. 
Grocery stores like H-E-B, Kroger, and Target have started offering curbside pickup to customers. Customers can go online and select what they need. Within a few days their order will be ready and they can stay in their car while an employee gives them their groceries. However, while it is safer than going into the actual store, you are not guaranteed all the items you select online. Some products may be out of stock the day of pickup. You may order 20 items and only get 10. In most clothing stores curbside pickup or delivery is also available.
Takeout is also skyrocketing. Yelp's Economic Impact Report shows that takeout and food delivery is 300 times more popular than before the pandemic. Chipotle, Mod Pizza, and DoorDash are giving out codes for free delivery. Local restaurants throughout the Houston area have transformed into grocery stores to fit the needs of customers. In Clear Lake, Snooze has an online page where customers can order different grocery packages. Local Foods in Houston is delivering and offering takeout for groceries. Many businesses are having to change in order to help the public during this time.