Voting by Mail: Risky or Rewarding?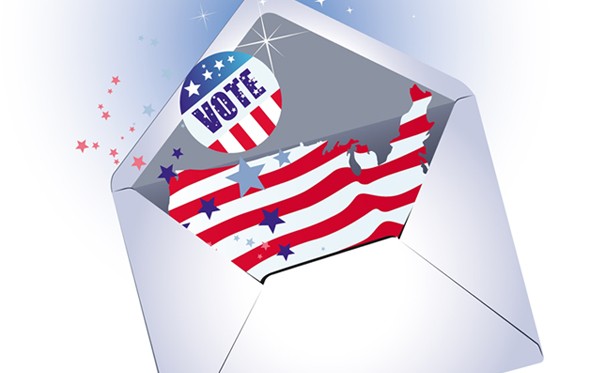 This year there are more voters than ever, and with an ongoing pandemic many are choosing to vote by mail. Across the country, many states are expanding mail-in voting, following Colorado, Hawaii, Oregon, Utah and Washington as states that have already been using this system
Here's the breakdown on how mail-in voting in Texas works. According to Votetexas.gov, here is how you can register to vote by mail:
Print (PDF)

the ABBM form

OR submit an

order online

and an ABBM will be mailed to you.

Complete Sections 1 through 8.

Sign and Date Section 10.

If you were unable to sign the application and someone witnessed your signature, that person must complete Section 11.

If someone helped you complete the application or mailed the application for you, that person must complete Section 11.

Affix postage.

If you printed the application you must place it in your own envelope and add postage.

If you ordered the application online and it was mailed to you – fold the application in half, moisten top tab, seal and add postage.

Address and mail the completed ABBM to the Early Voting Clerk in your county. You may also fax the application if a fax machine is available in the early voting clerk's office.  You also have the option of submitting a scanned copy of the completed and signed application to the Early Voting Clerk via email. If an ABBM is faxed or emailed, then the original, hard copy of the application MUST be mailed and received by the early voting clerk no later than the 4th business day.




The Early Voting Clerk is the County Clerk or Elections Administrator for your county

Contact information

, including mailing addresses, fax numbers if available, and email addresses for the Early Voting Clerks are available on this website
According to CNN Voting, "About a third of voters across the country say they want to vote for mail or absentee this year."  Many people are opting for these options because of the COVID-19 pandemic. However, lots of people do not like this option because they feel that it may cause fraud. 
Although it is a hot topic, voter fraud is a very rare occurrence. Even though voting from home can allow more opportunities for fraud, it is less of an issue than some sources claim it to be.  
If you want to vote from home, you must complete a request form online or mail the application form by October 23rd. You will receive a ballot sometime before Election Day, and you must submit it back about a week before Election Day to ensure you meet the deadline. 
Whether you choose to vote in-person or by mail, it is extremely important that you participate in elections (if you are 18). As an American citizen, you have the right to use your voice for the government, so register to vote in the 2020 election!
How to register to vote (link) Last day to register is October 5 – letter must be postmarked Oct 5, 2020.