Battle of the Blues: A New Rivalry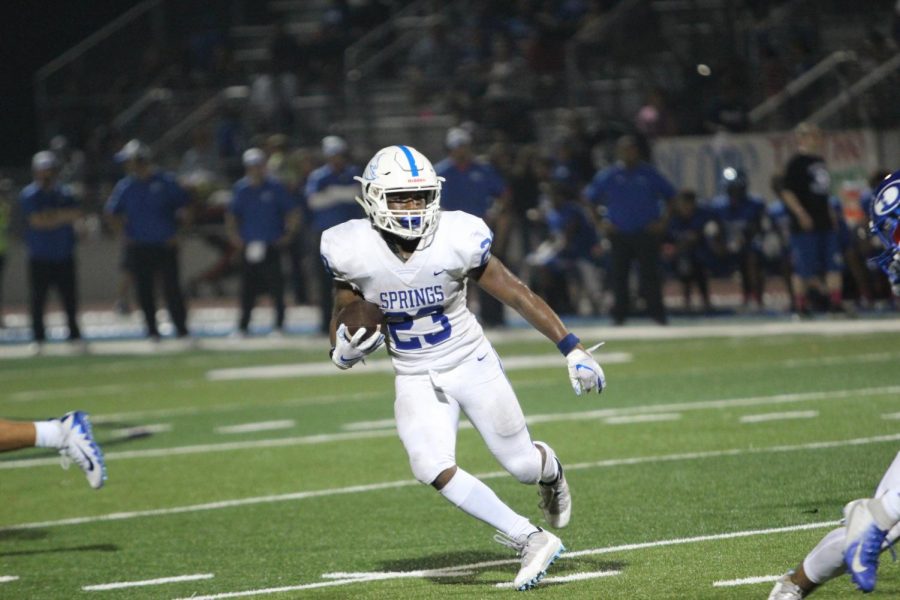 Clear Springs doesn't have any true rivalries outside district, but there's a new one between Springs and Dickinson. They have always been a difficult opponent but ever since the shocking game Springs won two years ago, the Chargers have been waiting for the chance to beat the Gators again. 
On that night two seasons ago, everyone who was there thought it was over.  With less than a minute left on the clock and a couple touchdowns behind, Clear Springs came back and took the win.
The excitement of the game was felt by all those that were in attendance. "I don't like football, but I liked the game," said Jack Williams (12) a band member at the time.
The countdown is on 'till the game this Friday the 13th.  The pressure is on for both teams, as Dickison won last year. The win this year will put the victor 2-1 over the opponent the last three season. 
Lino Nunez, a senior at Dickinson High School says, "I think clear springs is a good team and the only competition in the district. I love the rivalry between us.  It builds tension throughout the week and brings out a little more than you thought you had. It is the best of the best going against each other, and it shows who the champ really is."