Clear Connections or Clear Depression?
Over 300 of Clear Springs High School students are attending classes virtually, just as students worldwide have been doing since Coronavirus took hold in March of 2020. Although it is easier for some to work from the comfort of their own home, many students have developed feelings of dread and sadness in correlation to the change in schooling habits. Alexis Sullivan, a Brick and Mortar student who just recently got out of quarantine, talked of her feelings about online school. "It's just really depressing," Sullivan (11) sighs, "Having to do work on your own makes it feel very optional." It isn't just her, though. Many students of Clear Springs agree with that. "I just miss being able to work on paper." Dahlia Duarte (11) remarked nostalgically. 
If you are experiencing these feelings in regard to Clear Connections, here are some helpful tips:
Try not to conduct school from your bed as to develop proper sleep hygiene. Staring at a computer screen in the same place as you sleep confuses your brain, which is why you may have trouble falling asleep after school. Use your bed as a reward–get back in after you get your tasks done.

Get dressed as you normally would. Routine is essential for teenagers, therefore, a lack of it could be detrimental. As hard and pointless as it seems, before you log on, brush your teeth and change out of your pajamas.

Create a To-Do list. Many students push off assignments and find themselves playing catch-up, but a To-Do list is an easy fix, and many find it rewarding to cross an item off after completion.
About the Writer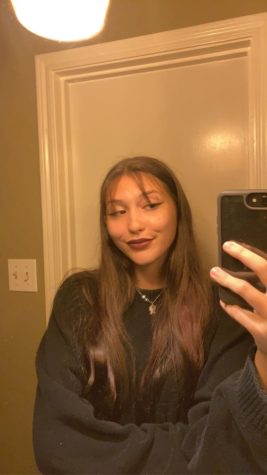 Eva Dennis, Editor
My name is Eva Dennis and this is my second year taking a newspaper class. I am very passionate about environmental protection as well as nature and all...