And the Winner Is…
Throughout this week, Chargers have been voting on the @cshs_chargers Instagram polls to determine the best Halloween movie, tournament-style. After numerous disputes and bad blood between movie fanbases, we have a winner. A day out from Halloween, here are the best movies to watch (or not watch) to prepare for the 31st — as determined by you.
16th place – Paranorman
This stop-motion animated comedy and horror movie has no shortage of genres, but had votes running dry, taking a devastating first round loss to eventual-finalist Coraline. Only tallying 89 votes to Coraline's 414, Paranorman is the most unpopular of the bunch.
15th place – Twitches
Twin sister witches saw no strength in numbers in their matchup against Hocus Pocus, losing 127 to 393. Witch-on-witch crime.
14th place – Girl vs. Monster
This tournament proved to be a game of matchups, and Girl vs. Monster fell victim to a tough opponent. This Disney Channel original starred a young Olivia Holt, but it seems her film has grown old in the eyes of the voters, sending Hotel Transylvania to the second round with a 161-373 vote.
13th place – Haunted Mansion
Perhaps Haunted Mansion's downfall was the release date, a similar fate to some other movies on this list. The 2003 release has its own ride at Disney World, but did not age well with Gen Z, losing 177-318 to Frankenweenie.
12th place – Casper
The friendly ghost didn't have his kindness reciprocated by the voters in the matchup against The Nightmare Before Christmas, losing 186-345. Though Casper fans may be upset about the first-round exit, there's certainly no shame in losing to the behemoth of a vote-getter that is The Nightmare Before Christmas.
11th place – Goosebumps (2015)
The Goosebumps movie has the advantage of recency bias (not counting any sequel movies on this list) and is a dynasty in itself in the horror genre, but Corpse Bride took the victory despite a close 283-218 vote between the two. The last of the non-animated movies goes down.
10th place – Halloweentown
Here's where things get controversial. A highly-regarded Halloween classic in Halloweentown goes down in the first round to a just-as-beloved It's the Great Pumpkin, Charlie Brown in a 284-233 vote. The Great Pumpkin started off with a heavy lead, and Halloweentown was never able to bridge the gap between the two, despite a late run. This matchup had heavy implications on the rest of the bracket. Since one of these heavyweights had to be eliminated early, some weaker opponents probably went further than they would have if both of these movies had gone past the first round. Tough luck for Halloweentown.
9th place – Monster House
The last of our first round exits is Monster House, losing against The Addams Family by just 14 votes. The lack of a catchy jingle is to blame, in my opinion. 
8th place – Corpse Bride
The first second round exit is Corpse Bride, losing handily to Coraline by a vote of 124-311. Cultivating 407 votes in total, Corpse Bride saw a huge dropoff in support after defeating Goosebumps.
7th place – Frankenweenie
The ambitious black and white animated film Frankenweenie saw a similar fate to Corpse Bride – holding off a non-animated film in round 1 (Haunted Mansion), but seeing its votes tank when they faced another animated movie (The Addams Family), losing 159-274.
6th place – It's the Great Pumpkin, Charlie Brown
Halloweentown fans rejoice – your eliminator will continue no further in the rankings, the Great Pumpkin being stopped in its tracks by Hotel Transylvania with a vote of 198-253. This vote begs the question, though – if Hotel Transylvania could beat the Halloweentown-slaying Great Pumpkin, could it also beat Halloweentown itself? 
5th place – Hocus Pocus
With the end of the second round looming, it was time for some heavyweights to be eliminated. Hocus Pocus could not handle the wrath of the classic Nightmare Before Christmas, losing 180-263.
4th place – The Addams Family
The Nightmare Before Christmas continued to steamroll through its opponents, The Addams Family standing no chance to Jack Skellington and company, being crushed 101-361.
Miraculously, in their semifinal matchup to determine a championship participant, Hotel Transylvania and Coraline came down to the last second of voting on the Instagram story, ending with an exact 241-241 vote tie after 24 hours, so they both moved on to the championship to face off against The Nightmare Before Christmas.
3rd place – Coraline
Finishing 6 votes shy of tying Hotel Transylvania again, Coraline goes down in third place. A tough out for a movie that was in the lead for the majority of the semifinal poll.
2nd place – Hotel Transylvania
This run was a shocker, to say the least. Taking down the juggernaut that is the Great Pumpkin, Hotel Transylvania fought its way into a tie with Coraline after they trailed by a 20 vote margin at one point. They finish in 2nd, which means…
1st place – The Nightmare Before Christmas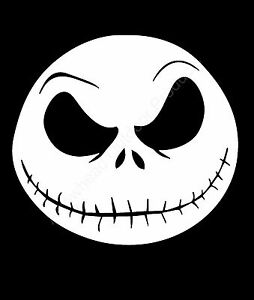 Whether it's a Christmas or Halloween movie, The Nightmare Before Christmas stamped its way into the number 1 spot in our tournament, amassing a total vote count of 848. But it wasn't easy. Going through Casper, Hocus Pocus, The Addams Family, Coraline, and Hotel Transylvania, it's safe to say that this movie is a go-to Halloween classic.
Thanks for voting, Chargers. We'll be back next month with another tournament!