No Opening Day Fun; MLB Season Delayed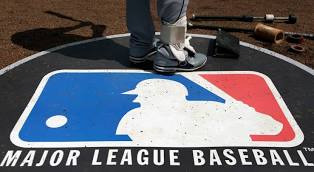 Major League Baseball has been in a lockout since December, and things are looking grim in terms of hopes for the 2022 season. Two opening series have been canceled after the MLB Player's Association unanimously refused to agree on terms for a new collective bargaining agreement (CBA), the outcome of a meeting between the league and the players as announced by commissioner Robert Manfred on Tuesday.
A lockout means no player signings or trades can happen and teams cannot talk with their own players directly – essentially pressing a pause button on the league. After hours of deliberation between the MLBPA and MLB, no traction was gained.
In the meeting, the MLB sent out one last offer before coming to the decision which included salary information, draft possibilities, and a playoff bracket expansion, among other discussions that are ongoing. The headline issue on the player side of things is revenue sharing. 
The players feel as though a portion of the 32 owners are more focused on making a profit rather than actually trying to win, which explains why the owners are pushing for a playoff expansion. More teams in the postseason means more games, more viewers, and more money.
Teams like the hometown Houston Astros, participants of three World Series in five years, may be in opposition of an expanded field of play – as it would be exponentially more difficult to reach the final than previous years. On the flip side, teams that are always on the outside looking in like the Texas Rangers may be in support of the owners, as their odds would increase.
With all of these moving parts, it is clear the MLB and MLBPA have a boatload of discussion to complete in order to satisfy millions of fans.
Major sports leagues in America are prone to the occasional lockout, the most recent being the 2011 NBA hiatus, which delayed the start of the season from mid-October to Christmas day in a shortened season. This may be the trajectory we are headed in for the MLB, though things seem to be at a standstill as of now.