First Time Voting: Everything You Need to Know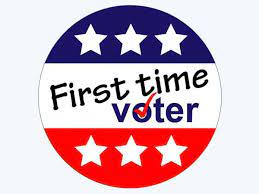 For senior Chargers abroad, 2022 marks the year of the first-time voter, with local elections approaching quickly on November 8. Up until October 11, if you were at least 17 years and 10 months of age and met the requirements, you are able to vote at any location within the county that you reside in. If you are unsure if you've already registered, visit https://teamrv-mvp.sos.texas.gov/MVP/mvp.do to confirm your status.
The voting process is meant to be quick and easy assuming each voter is prepared, and first-timers are no exception.
The official Election Day for 2022 is Tuesday, November 8, but there are multiple dates offered for early voting. Utilizing early voting can help beat the crowds that come with the Election Day surge. To find an early voting location near you and browse time slots, visit here: https://www.votetexas.gov/voting/where.html 
Upon entry to your selected location, bring one of the following forms of photo ID: 
Texas election ID certificate

Texas personal ID card

Texas handgun license

US military ID with photo

US citizenship certificate with photograph (doesn't need to be current)

US passport 

Texas driver's license issued by the Texas Department of Public Safety (DPS)
After you've confirmed your registration and brought one of the listed forms of ID, you're ready to vote in your very first election. Cast your vote, slap on your "I voted" sticker and wear it with honor. Happy voting, Chargers!