Are you exempt from fall finals?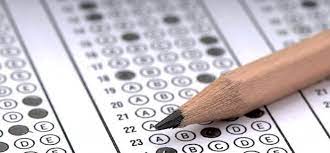 This year the policies regarding the fall finals have changed. If you are unaware of if you can be exempt or not, this guide is for you.
What classes can you be exempt from?
Only elective courses and semester-long AP courses can be exempt from fall finals. Core courses (such as ELA, science, mathematics, etc.) can not be exempt. Courses in Credit Recovery cannot be exempt from both fall and spring finals.
Exemption Requirements
You will be automatically denied exemptions if you have unpaid fees or fines in Skyward by the week of finals. You must be registered for the AP exam for the coordinating course OR meet the following grade/absence requirements based on your semester average.
90-100 = 4 absences
80-89 = 3 absences
70-79 = 2 absences
Absences count as unexcused AND excused. You can check your absence records in Skyward. Any coded absence such as "Q-MED" or "BOARD APPROVED" are not counted. Only absences recorded as "Excused" or "Unexcused" are counted towards exemptions. 
Discipline
Any ISS/OSS, DAEP, and Honor Code violations for the fall semester will be an automatic denial of exemptions. A discipline referral is a denial of exemption in that specific class.
What if I am exempt?
If you would like to take the fall final for a class even if you are exempt, you may. Students that are exempt can take their finals to improve their grade. Scores cannot hurt exempt student's averages. Being exempt from finals does not mean exemption from attendance. All students must attend all classes. 
Schedule for finals:
Fall finals week is from December 13th to the 16th.  Monday is a normal school day with exams starting Tuesday. Students who do not wish to attend review sessions may leave via personal transportation at 11:30. Buses will leave at 2:30 as usual. Friday is an early release day for all students.
Tuesday (Dec 13) : 1st Final Exam, 3rd Review, 2nd Review
Wednesday (Dec 14): 2nd Final Exam, 3rd Attendance, 4th Final Exam
Thursday (Dec 15): 5th Final Exam, 3rd Attendance, 6th Final Exam
Friday (Dec 16): 3rd Final Exam, 7th Final Exam
If you would like to appeal your exemption status, you may submit a form of writing to a campus administrator. In order to be considered for a waiver, you must submit the appeal by the week of fall finals.