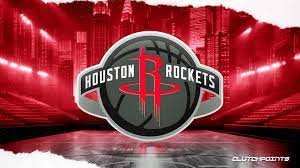 In the events following an overhaul of an offseason, the new look Houston Rockets now sit 3-1 in the preseason after wins against the Pacers, Pelicans, and splitting a two-game series with the Spurs. While preseason wins are not synonymous to regular season success, there are a couple takeaways from the small sample size. 
Players are Being Held Accountable

 
When Ime Udoka was assigned head coach this offseason, he quickly brought a sense of authority to the organization. After leading the Celtics to the finals in 2022, it's clear he did not come to Houston without a plan. This was seen in how he influenced front office decisions that led to the remodeled team that stands today. And so far, this preseason he has been the no-nonsense coach that core players such as Jalen Green and Jabari Smith Jr. have never had in their career. In contrast to the last 3 years, playing hard on defense and moving the ball offensively are pre-requisites to earn playing time.  
Story continues below advertisement
Newfound Intensity of Defense

 
Growth on the defensive end has been a focal point for Udoka since his arrival. Last year the Rockets had the second worst defense in the league, giving up 118.6 points per game. Through 4 games this preseason they have allowed just 99 points per contest. The team is playing with an intensity that hasn't been seen from them in a while. That may be a byproduct of having enforcers in the locker room like Dillion Brooks and Fred VanVleet. As players continue to stay engaged defensively, there's no doubt that there are makings of a top defensive team in the future. 
Enticing Play from Rookies

 
First year players Amen Thompson and Cameron Whitmore have both shown flashes in their respective ways. Amen's craftiness and athleticism as a two-way playmaker has already favored him a back-up point guard role. Although the shooting will need some improvement, it looks like 4th pick of the 2023 draft is well upon his way to stardom. As for Whitmore, – a top eight projected pick in the draft- after sliding to pick 20, his preseason play has already left many questioning draft day decisions. He will have to earn his way into the rotation, but that might not take long due to his hyper-athleticism and scoring ability- which has produced arguably the best preseason highlight reel thus far. 
The Rockets will have a chance to furthermore grow as a team this Friday as they host the Miami Heat for their preseason finale. The following Wednesday will be the start to their NBA season when they face off against the Orlando Magic.