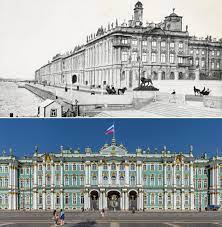 From scandalous affairs to tragic dynasties, the lives of royal families have always captivated our lives. From Romanov's murders to the Kennedys downfall, almost all royals, have a curse. 
One of the most known family curses is the Americans royals, the Kennedy family, with the assassination of John F Kennedy and Robert Kennedy, believed to have started the chain reaction, and then the plane crash killing Jon Kennedy Sr. Along with many other tragic deaths and political downfalls. 
Two other known curses that play into each other are the 'Curse of the Ravens,' (also known as the tower of London curse) was a curse on the Habsburg family. It was believed that the ravens watched over the family and protected their lineage, but centuries later the people believed the ravens to be invasive, and they were removed from the tower creating the curse.  
The Habsburg family was struck hard and fast, some examples are Marie Antoinette and her execution with the fall of the French monarchy, then the two princes who were killed in the tower of London, and the curse ended with the assassination of Archduke Franz Ferdinand which ended the ancient bloodline, and the English learned their lesson and to this day ravens still live in the tower of London.  
Story continues below advertisement
The last curse is the Romanov family curse, it was said that in the early 1600's a woman named Marina or Marinka the witch, witnessed her 3 year old son and husband's execution, after the body of her son was returned to her after hanging for months she is believed to have said "you began with the death of a tsarevich (eldest son of an emperor of Russia), you will end with the death of a tsarevich". She was believed to have caused the murders of the Romanov family. 
Whether you believe in curses or not, some are just fun to believe.