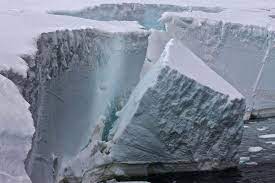 Global warming is seriously a huge problem and unfortunately Antarctica is going through what global warming has to offer. Scientists are trying to discover ways to prevent global warming in Antarctica to stop the ice sheets from melting, but they have still haven't found a solution yet. A group of Glaciologist Scientists who are working on this situation issued a statement talking about how even if humanity were to come together, they still cannot see a way to prevent the ice sheets from melting.  
Reporters issued a statement saying earth's natural climate is a huge warning because of the sea level rise that has been happening lately. In 1970 scientists warned us about the potential sea level rise which has caused people to wonder if this is what scientists were talking about and unfortunately little can be done to stop it. 
One major thing that has caused people to worry around the world is that if worse comes to show then we could be potentially looking at 10 feet of sea level rise. The National Oceanic administration created a map showing places that could be affected the most and places that are in danger of this happening too. Most of Miami South Florida, and Louisiana are places that people could potentially be expecting oceanfront property damage.  
Catherine Walker is a glaciologist researcher who studies Antarctica in which she has made her comment on what is going on in Antarctica and its ice sheets collapsing. Catherine Walker discusses about how there is little society can do for example she says "Even if humans stopped all fossil fuel use today and shut off the faucet of greenhouse gas emissions, it would not be an on-off switch.  
Story continues below advertisement