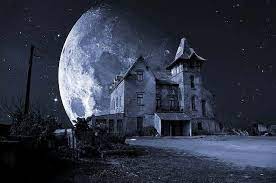 Since Halloween was this week, it would be appropriate to go over some of the spookiest landmarks around the world. Halloween season is a time of joy and spending time with your loved ones while watching scary movies. Because of that I thought that we should talk about the scariest places around the world. 
Starting off, Galveston Texas is known for its haunted places but the most famous is called Moody Mansion. The mansion was built in 1895 for Narcissa Willis but in 1999 Narcissa Willis died which resulted in her daughter selling the house shortly after her death. While there have not been specific hauntings. Guests have complained of hearing disembodied voices and unidentified footsteps.  
In the 1900s a huge storm passed through Galveston resulting in the entire city getting destroyed as well as over 6000 deaths. But the Mansion stood strong which has caused many people to wonder if their sprits still wander inside the Moody Mansion 
Somewhere around the world there is a place that is given the name 'The Door to Hell' which has caused people to truly wonder if this might be the entrance to hell. In 1971, Soviet scientists were searching for oil when suddenly they hit a methane reserve and the drilling platform collapsed which led to a crater forming and releasing toxic gas into the air. The scientist decided to light the crater on fire to burn off the methane and it has remained lit for the past 50 years. 
Story continues below advertisement
In Brazil located about 90 miles of the coast of Sao Paulo, Ilha de Quemada Grande also known as snake island. As you may know because of the name, this place has thousands of snakes roaming around the island. 11,000 years ago, sea level rose which separated snake island from the mainland of Brazil. This has caused these isolated snakes to adapt and evolve throughout the years hence given the name snake island.