Governor Abbott Closes Texas Schools Through the Rest of the School Year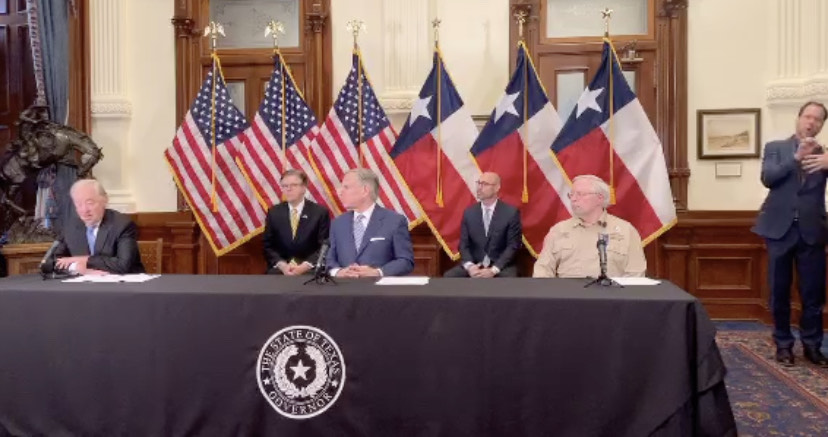 Governor Abbott announced on Friday, April 17, that all Texas schools will be closed through the rest of the 2019-2020 school year. The closure affects public schools, private schools and universities.
"Because of the efforts by everyone to slow the spread, we're now beginning to see glimmers that the worst of COVID-19 may soon be behind us," Abbott said.
While schools will close, Abbot plans to open businesses by early May. Abbott's statewide strike force, composed of health-care advisors and state government advisors, will make recommendations for when businesses may open.
"It will be a gradual process to reopen Texas," Abbott said.
The New York Times reports 673,096 Coronavirus cases and 30,809 deaths as of April 17. Texas has 58 confirmed cases per 100,000 residents for a total of 16,876 as of April 16, according to  Johns Hopkins University Center for Systems Science and Engineering.
About the Writer
Fiza Kuzhiyil, Editor-in-Chief
Color guard captain, debate treasurer and president of the Noah Falk Appreciation Club (meetings held the 32nd of every month). When I'm not with my various...