Superintendent Announces New Graduation Plans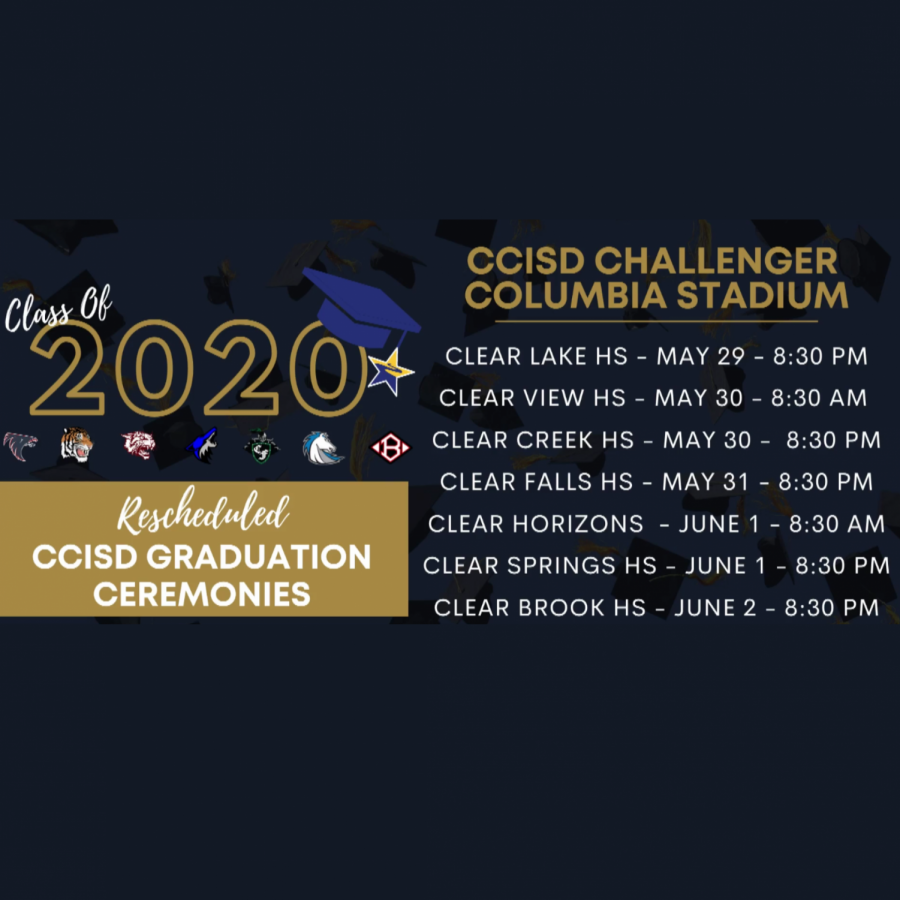 Superintendent Greg Smith announced a change to the CCISD graduation plan on Monday on his Facebook Live. The graduations will take place in late May and early June at the district's Challenger Columbia Stadium.
The change comes due to Governor Greg Abbott's requirement that all graduations be held in an outdoor setting. If the restriction is not lifted by July, then the previously planned graduations at NRG stadium in July would have to be cancelled, so the district moved the ceremonies to our outdoor stadium.
New restrictions limit guests to four per student and the district advises the elderly and others susceptible to the disease to stay at home and view graduation through the live broadcast set up by the district.
The district will also provide students and guests with masks that must be worn while entering the stadium and during the ceremony. Principal Michael Houston says students may take the masks off for pictures when walking across the stage.
Smith said the board will continue to work out the details and more announcements will be made via Facebook Live announcements.