White Elephant Gift Ideas People Will Actually Love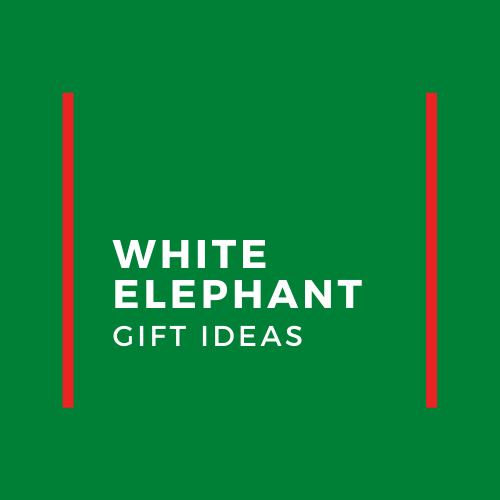 It's that time of year again when we empty our bank accounts and buy gifts for our friends and families. Everybody has their own traditions but one that keeps coming back is White Elephant gift exchanges. White elephant is a fun game to play with mystery presents and funny gag gifts. Everyone draws a number and picks a random gift and when everyone has theirs, the gifts are opened to see what cheesy gifts are inside. 
The banana phone allows you to connect to your phone and you can make and receive calls on the banana. You can even use it as a speaker and play music out of a banana. Its chargeable and made out of 100% recycled ABS. It even donates to a good cause and gives 2% of all revenue to the Gorilla Conservation in the Democratic Republic of Congo. 
Iscream makes a 9'10'' flexible LED rope. You can twist and bend the rope into any desired shape and use the provided wire to hold your masterpiece in place. It's an affordable way to get custom neon signs to hang in your room. 
For all those Star Wars nerds. The chopsticks actually light up like light sabers and come in all kinds of colors. 
Little decorative room lights are so adorable and can make the room feel so cute and cozy. It's pretty easy to find these little anywhere but a good place to find them is Urban Outfitters. 
https://www.urbanoutfitters.com/shop
Absolutely mad. They make LED accessories for everything but this has to be the weirdest one I've seen. It's a little device that's easy to set up on your toilet so you can have a nice glowing toilet bowl. You can even change the color to water you want. Of course this also is available at Urban Outfitters. 
Surprisingly, there's a lot of different versions of this but its just a funny gift for anyone who doesn't understand gen-z/millennial slang. 
Honestly, this is a pretty sick gift. It's a silicone thing that goes over the arm of a couch and has a cup holder to keep your drink in place. It has five star reviews on Bed Bath and Beyond. 
Basketball mug with hoop-
Perfect for hot cocoa and marshmallows. You can enjoy a nice warm drink and shoot marshmallows into the little hoop in the mug. 
These are super cute and are a great way to waste time while sitting a desk. They make all kinds of miniature golf sets, Cornhole, basketball, skeeball, and a bunch of others. Its also super portable and you can take it to and from school or anywhere you get bored.
Super cute and people use them all the time. It's easy and a fun way to decorate. It also makes it way easier to identify your airpods and never lose them.
Arizona Tea and Hubba Bubba Airpod Case
You know those little inflatable tube guys that fly outside of used car dealerships, yeah well Urban Outfitters makes a tiny version to sit on your desk. A super unique and fun way to decorate your desk. 
These are so weird and funny. There's a guy on TikTok who synced up a bunch of them and made them his Amazon Alexa so this is the first step into becoming that guy. They also make all kinds of versions with little Santa hats and skeleton fish.